Pay Data Flow - Quality Payroll Services
Pay Data Flow was formed in 2013 and from the start Michelle has been assigned by different kinds of clients with very diverse requests such as:
Process Management
Implementation; payroll clients and systems
Payroll consulting
Teacher in payroll and communication
Online training within payroll
Payroll adviser in collaboration with system supplier
Lecturer
Writer
Payroll coach
Michelle do consultancy for companies in need of updating their competence within Swedish payroll regulations and offer this service to both Swedish and global companies.
Payroll coach, a new title, which was created by noticing the need to work for companies where the payroll process or/and payroll team had grown into a non-efficient state. The goal as a coach is to work closely with the team members and the payroll Manager to reach efficiency and flow in the payroll process.

Communication skills have been a key to Michelle in reaching success, when working with her payroll network, clients and students. When starting teaching communication and presentation technique, she added pro-activity as the second key to success. Through lectures introducing and combining both keys, Michelle wants to spread the importance of developing these skills in the same way payroll competence is.

Michelle Bobr - Certified Payroll Consultant
In 2006 Michelle was educated as payroll administrator at Frans Schartau Business Institute in Stockholm, Sweden. This 2-year education gave a basic ground to grow from and when returning to the school in 2013 as teacher in payroll and communication, the goal was to bring the reality into the class room to best prepare the students for their future employments in the payroll industry.
The interest for teaching has opened several doors and recently Michelle has recorded online training courses within Swedish payroll.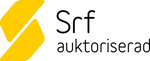 Michelle Bobr is Certified Payroll Consultant by Srf konsulterna, former Sveriges Redovisningskonsulters Förbund, SRF, the association of Swedish Accounting and Payroll consultants and was formed in 1936.


In October 2016 SRF announced Michelle Certified Payroll Consultant of the year.

In 2018 Global Payroll Association awarded Michelle "Global consultant of the year" at the annual Award gala in Lisbon.